Cuba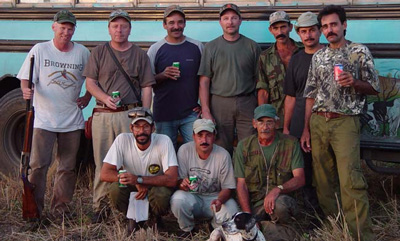 TRANSWORLD EXPEDITIONS (TE) has a Contract with ECOTUR, Cuba's Tour Operator with exclusive hunting rights in the many Cuban Provinces, to provide hunting/fishing opportunities for Canadian/American outdoor hunting and fishing enthusiasts. TE's Contract provides hunting and fishing opportunities in the prime Cuban hunting / fishing area of the Province of Villa Clara, located in the central part of Cuba. The Province of Villa Clara encompasses an area of about 3062 square miles (7931 km2). TE Principals have several years experience in, and arranging travel for, hunting with the Cuban Officials in the Province of Villa Clara.
For the forthcoming Hunting Season, representatives of the Cuban Ministry of Flora and Fauna (the Cuban Ministry that provides the local guides) report a significant increase in the abundant bird populations in the Province of Villa Clara. Imagine the challenge and boundless opportunities in shooting extensive populations of White-Winged and Mourning Doves, Quail and Snipe. It is common to flush over pointing dogs 8 to 10 coveys of Bob White Quail in an hour and a half.
A typical day's hunting will include a morning session of Dove hunting (or snipe), and an afternoon session of Quail hunting over pointing dogs. If you prefer to hunt just one species morning and afternoon… it is not normally a problem!
See our rates and promotions for Cuba.